FAVISM
Multi purpose special makeup kit | jewelry accessories organizer kit
Regular price

M.R.P. ₹ 398.00

Regular price

M.R.P. ₹ 598.00

Sale price

₹ 398.00

Unit price

per
SAVE ₹ 200 ( 33% OFF)
BUY 2 & GET 5% EXTRA OFF | USE CODE: BUY2
Buy any 2 Products to get 5% extra off*
BUY 3 & GET 10% EXTRA OFF | USE CODE: BUY3
Buy any 3 Products to get 10% extra off*
BUY 5 & GET 20% EXTRA OFF | USE CODE: BUY5
Buy any 5 Products to get 20% extra off*
FAVISM takes pride in offering high-quality special jewelry kits and vanity kits made from satin and transparent materials. These kits are available in maroon, purple, golden, and pink colors.
The FAVISM special jewelry kits and vanity kits are designed to provide a reliable and secure solution for storing and organizing your valuable jewelry, including necklaces, bangles, and other accessories, as well as makeup products. The dust-free and protective design ensures that your costly items are kept safe and in pristine condition.
The transparent material used in the kits allows for easy visibility and access to your jewelry and makeup products without the need to open the kit. This feature makes it convenient to locate and select the items you desire.
Not only are these kits ideal for storage at home, but they are also designed to be travel-friendly. They are lightweight and easy to carry, making them the perfect option for keeping your jewelry and makeup products organized and secure while traveling.
At FAVISM, we are committed to delivering the best quality products. We offer a wide variety of colors, designs, and sizes to cater to your personal preferences and needs. With FAVISM, you can expect durable and reliable special jewelry kits and vanity kits that will meet your storage, organization, and travel requirements.
The dimensions of the FAVISM special jewelry kits are 27 cm (length) by 9 cm (height) by 21 cm (width).
These kits are particularly well-suited for wedding occasions, as they provide an elegant and secure way to store and present jewelry items. They can also be an excellent choice for gifting, allowing the recipient to safely store and protect their jewelry collection.
#MADE IN INDIA

Note: - Product and product material is very durable and quality is very fine.
  Share with your dear once.  
Talk to US
Follow US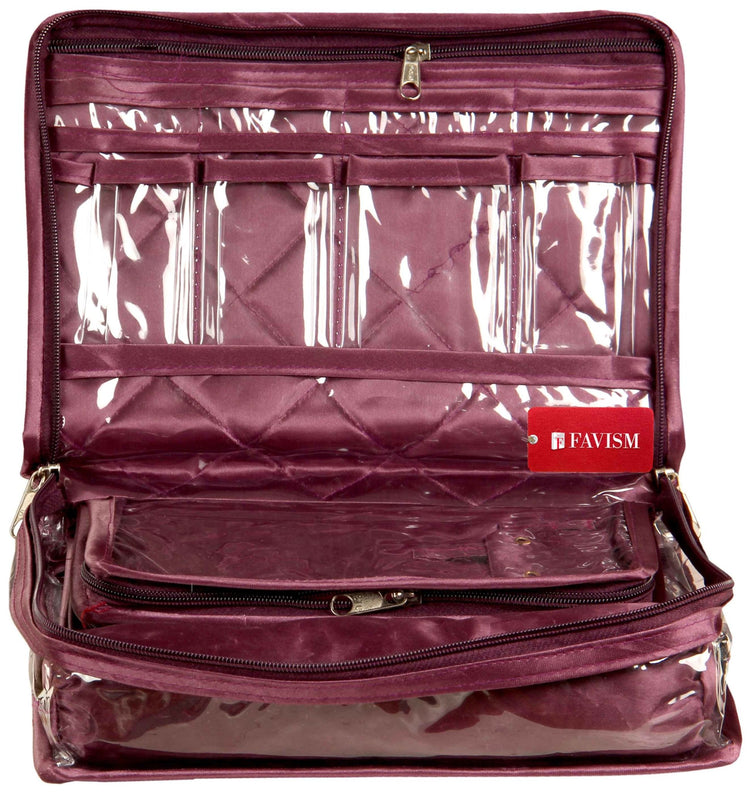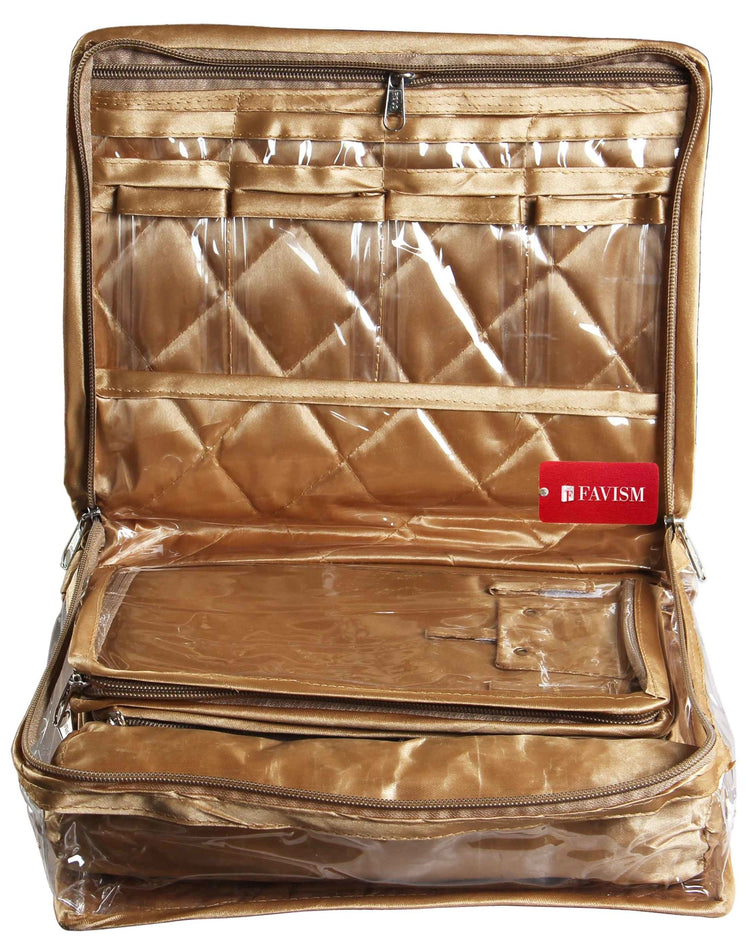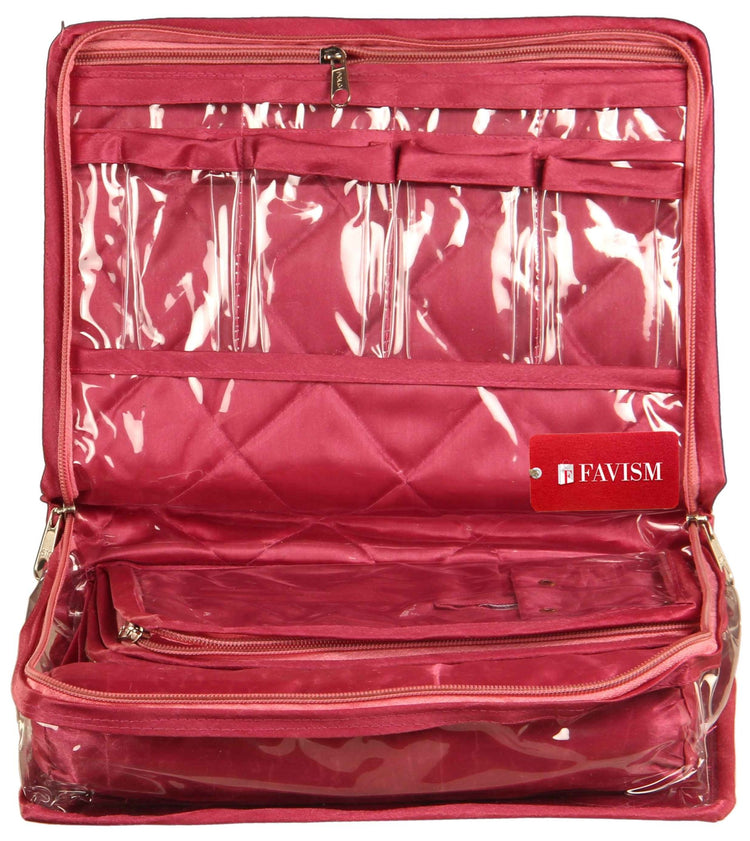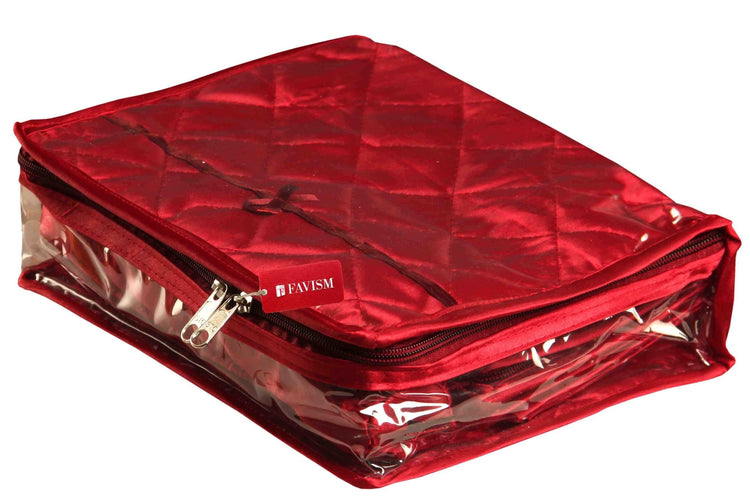 Jwellery pouch
Beautiful product and very useful like the colour also👍🏻😊
good
It's good product and takes less time to reached before the date of arrival. 😊😊😊
Best in the market!
This product is really awesome.
Fabulous!
nice quality n material, same as shown