FAVISM
Multi purpose makeup kits | makeup accessories organizer
Regular price

M.R.P. ₹ 498.00

Regular price

M.R.P. ₹ 798.00

Sale price

₹ 498.00

Unit price

per
SAVE ₹ 300 ( 37% OFF)
BUY 2 & GET 5% EXTRA OFF | USE CODE: BUY2
Buy any 2 Products to get 5% extra off*
BUY 3 & GET 10% EXTRA OFF | USE CODE: BUY3
Buy any 3 Products to get 10% extra off*
BUY 5 & GET 20% EXTRA OFF | USE CODE: BUY5
Buy any 5 Products to get 20% extra off*
Favism offers you the highest quality makeup bag cum travel bag kit made with durable and high premium quality materials and zipper closures. The bag has one main compartment for your luggage as well as one side pockets and one front chain for accessories. With a Favism bag, your cosmetics stuff and other items will be kept safe and dust-free. Not only is this bag incredibly durable, but it is also very attractive. Whether you're traveling for business or pleasure, a Favism bag is an excellent choice for all your makeup accessories needs. A very durable, attractive, and premium product that can be folded when not in use, saving you precious storage space. This kits is the ideal choice for travel, storage, and picnics. It also has a stylish and modern design that grabs attention. With its foldable feature. This cosmetic bag is perfect for those who are always on the go, as it is lightweight and easy to carry. It is also great for picnics and outdoor activities, as its waterproof material will keep your belongings dry and safe. With its various features and uses, this bag is a great choice for anyone looking for a reliable and practical product that serves its purpose well.
DIMENSIONS : Dimensions of this foldable bag are ( L X H X W ) ( 25 X 17 X 14 CM ) and it will hold all your travel toiletries, You will also use it for Regular Cosmetic Storage Pouch | clothes storage bag | travel bag | toiletry kit | Cosmetic bag | Travelling Organizer | Medicine Accessories | Stationery kit holder.
#MADE IN INDIA

Note: - Product and product material is very durable and quality is very fine.
  Share with your dear once.  
Talk to US
Follow US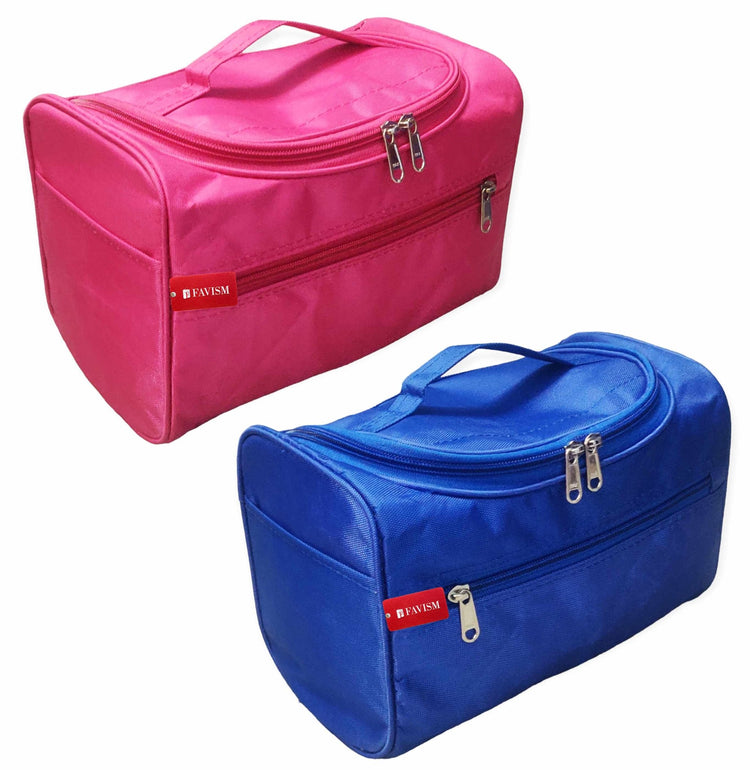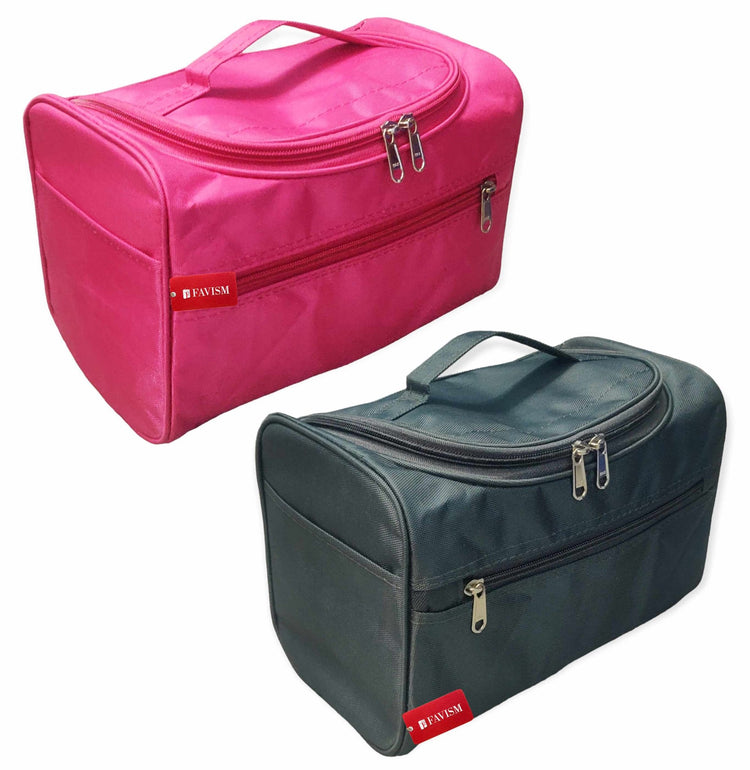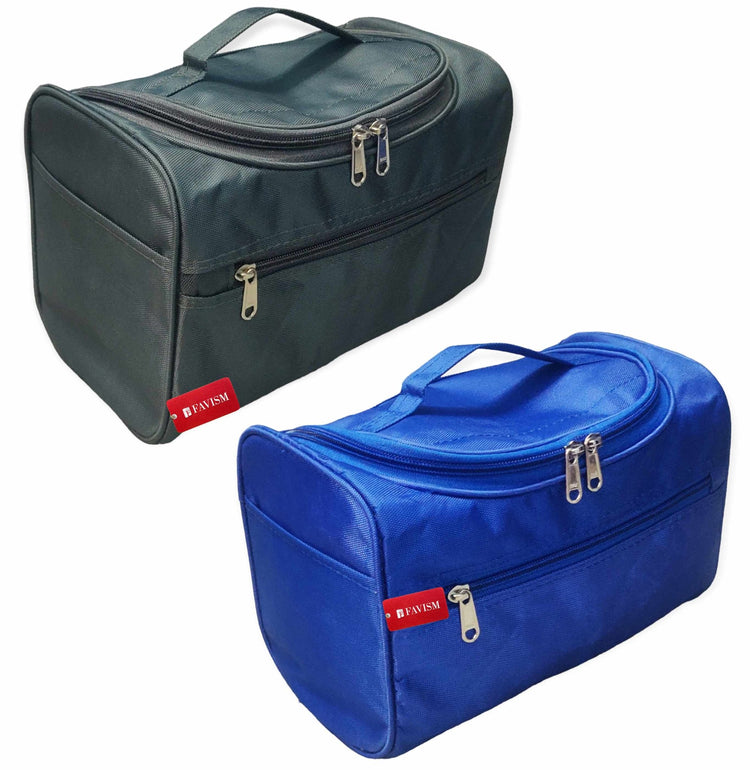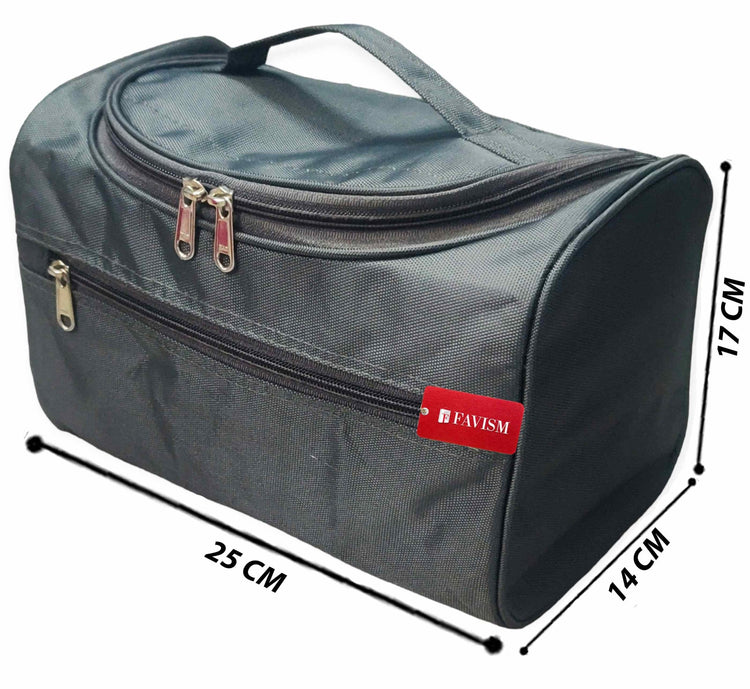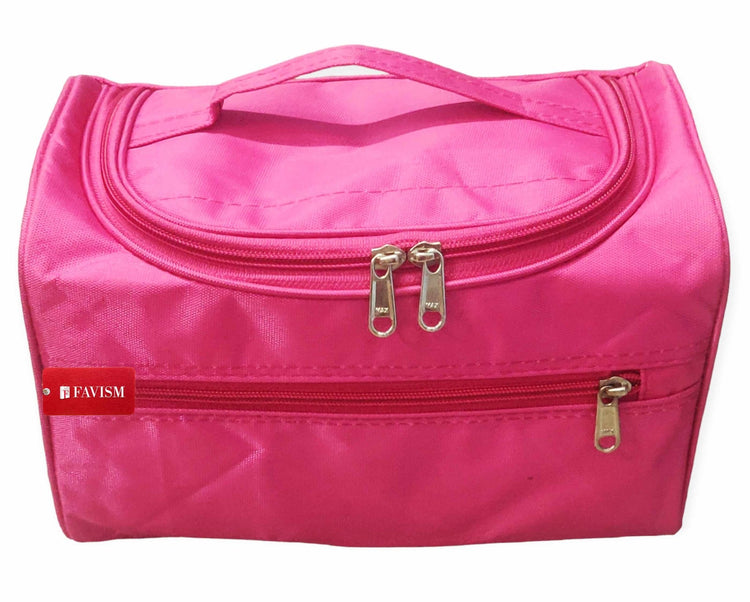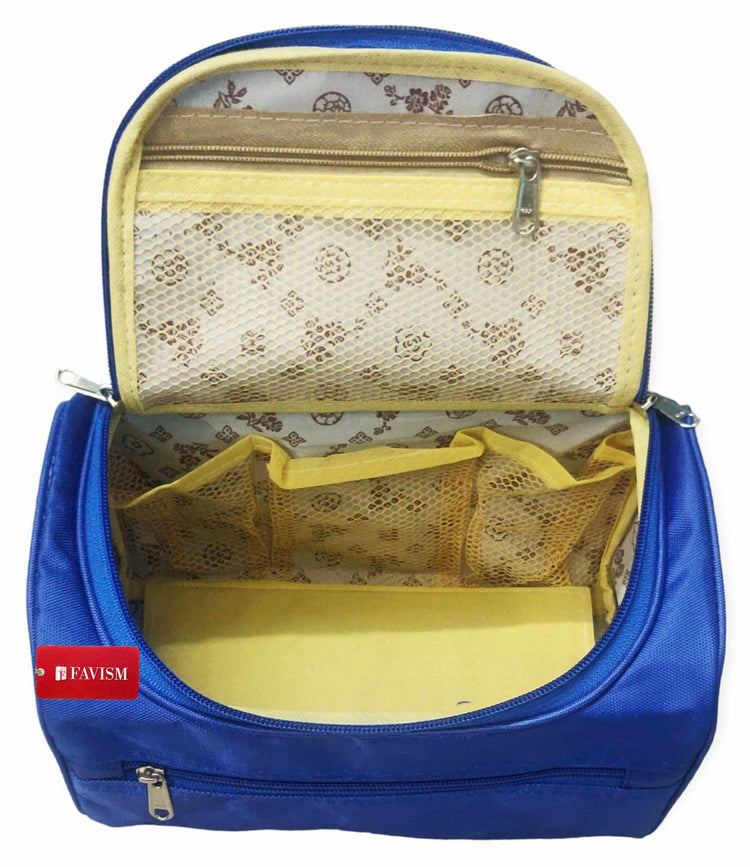 Awesome
According to price it's good, Thank you favism. :) :)
It's was so good colour super tq so much favism tq so much
Perfect product!
very good product, I m very happily😄😃😁
Worth every penny
Good quality of fabric/main thing its hard coat around the box, so its good for Carry/ thank you favism😍
Excellent
Very good quality of products. Colors exactly as in the pic